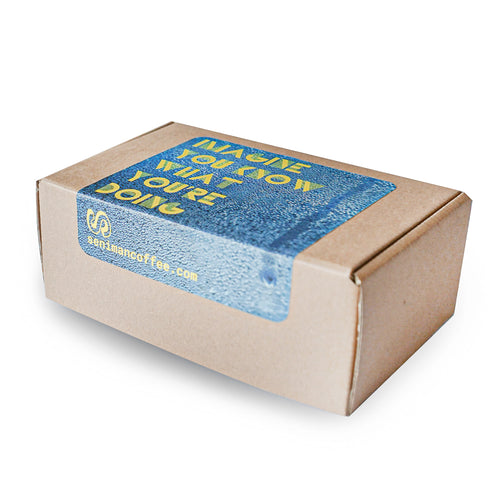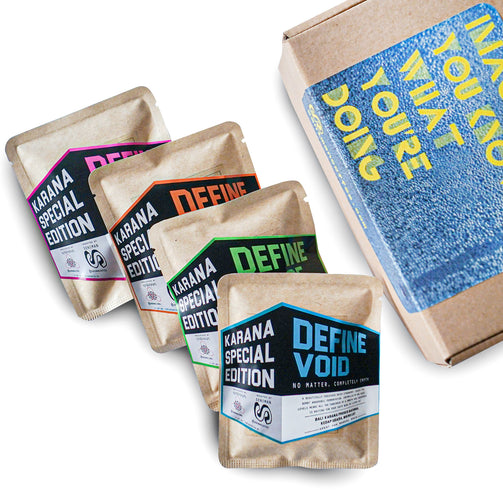 12 pcs Coffee Drip Karana Special Edition Define Series
12 pcs Coffee Drip Karana Special Edition Define Series
Regular price

Sale price

$18.64 USD
These single-served coffee drips make brewing coffee a simple feat. Perfect for travellers or anyone looking for an easy coffee brewing experience.
This package consists of 12 pcs of Coffee Drip @ 15 grams of Karana Define Series

How to present
1. Prepare boiling hot water (wait 10-15 seconds before pouring)
2. Prepare the cup or glass (150ml) you want to use
3. Tear off the wrapper of the Coffee Filter Sachet the top
4. remove the coffee bag filter, then tear off the top (marked)
5. Open the stand on the coffee bag filter, then attach it to the wall of the cup you want to use
6. Pour hot water in the bag containing the coffee slowly (130-150ml)
7. Wait 3-4 minutes, remove the coffee bag filter
Intended for: friends who want to brew coffee manually, without complicated equipment.



Couldn't load pickup availability