Imagine you know what you're doing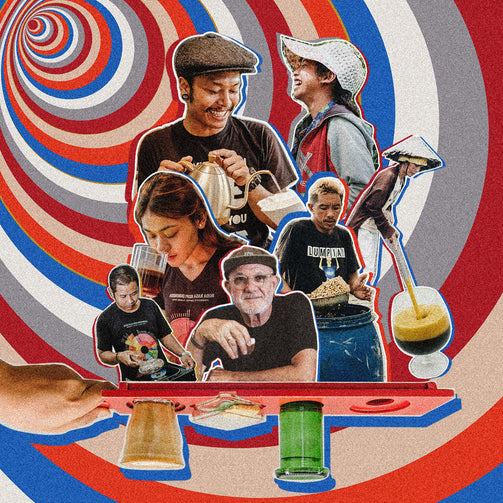 Coffee Bags

21

products

Coffee & Tea Packages

9

products

Karana Define Series

4

products

Capsules & Drips

8

products

It's Not Coffee

7

products

Merchandise

5

products
Showing 6 of 21 products on Coffee Bags collection
Showing 6 of 9 products on Coffee & Tea Packages collection
Showing 6 of 8 products on Capsules & Drips collection
Showing 6 of 7 products on It's Not Coffee collection
Featured product
Bali Coffee: Origin's New Wave
Regular price

Sale price

$64.76 USD
*Some shipping fee is already included in the price.
BALI COFFEE: ORIGIN'S NEW WAVE

A new coffee 'coffee table' book written by Rodney Glick and Michelle Anindya, both provocative actors inside Indonesia's coffee scene. "BALI COFFEE: ORIGIN'S NEW WAVE" explores coffee's dynamic energy on the Island of the Gods, where Bali's rich cultural imagery is intertwined with contemporary Origin coffee stories.

Discover Bali's growing coffee scene by diving into its agricultural richness. Investigate how coffee's International 3rd Wave is now Origin's New Wave. Explore local farming and experimental processing methods. Delve into the background behind Indonesia's first coffee flavor wheel. Learn practical home brewing and roasting techniques, linked with the intergenerational journey of a Balinese coffee family.

In this 260-page coffee table book featuring photography by some of the country's most talented photographers, authors Glick and Anindya present a revolutionary overview of coffee's Origin Zeitgeist.

Authors

Rodney Glick is Director of Coffee at leading Indonesian specialty coffee brand Seniman Industries, Co-founder of coffee processor Karana Spesialis Kopi, and initiator of Roda Rasa Kopi Indonesia, the nation's first coffee flavor wheel.

Michelle Anindya completed her degree in cultural studies in San Francisco, USA. She was instrumental in researching Roda Rasa Kopi Indonesia, developing the Roda Rasa Kopi Indonesia smartphone app, and creating the Indonesian Sensory Lexicon and accompanying aroma kit.

About the Book
Hardcover
23 x 31 x 3 cm (Portrait)
260 pages
English
1.3 kg
October 2021
ISBN: 978-602-6990-65-5
Authors: Rodney A. Glick and Michelle Anindya
Owner: Seniman Coffee Ubud
Producer: Afterhours Book, Jakarta

For more information: https://www.senimancoffee.com/book-bali-coffee
Karana Spesialis Kopi
Karana is a boutique producer/ processor of Indonesian Specialty Coffee focused on Bali. We process coffee in Bali's cultural center of Ubud one hour from both the Arabica coffee plantations of Kintamani and the Robusta plantations of Tabanan.
More Info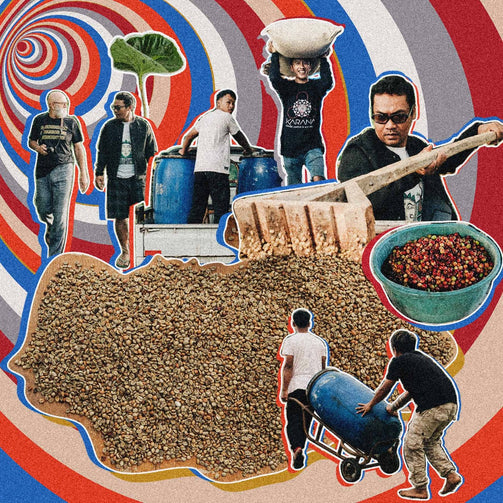 Seniman Roastery
Seniman provides wholesale beans and coffee solutions to HORECA within Indonesia and Internationally. Our clients cover independent cafes, restaurants, large boutique hotel chains and domestic coffee distributors.
More Info
Bar Roker
The Bar Roker is contemporary design that makes you smile. Reclaimed Teak wood handcrafted in Bali combined with the everyday icon of a plastic injection moulded chair turns the familiar into delight. It is fully weatherproof, flat-packed and stackable piece of furniture suitable for indoor/outdoor use.
More Info